An incisive examination into the pairing of psychology and situations that creates despotic leaders from the author of Murderous Minds.
Not everyone can become a tyrant. It requires a particular confluence of events to gain absolute control over entire nations.
Tyrannical Minds reveals how recognizing their psychological traits can provide insight into the motivations and actions of dangerous leaders, potentially allow us to predict their behavior―and even how to stop them. As strongmen and authoritarian leaders around the world increase in number, understanding the most extreme examples of tyrannical behavior should serve as a warning to anyone indifferent to the threats posed by political extremism.
"A timely, ambitious volume." - The Washington Post
"An interesting and fluent analysis of the president." - New York Times
"Haycock's writing is clear and permeated with insight. A thoughtful and significant contribution to the art of psychologically profiling political leaders from afar." - Publishers Weekly
"A compelling analysis of the mental processes of notable tyrants." - Kirkus Reviews
"It is a volume of monumental importance that should be required reading for every citizen and beyond." - Bandy X. Lee, M.D., MDiv., Assistant Clinical Professor, Yale School of Medicine
"A compelling read." - Dr. Farid Holadouee, Clinical psychologist, host of "In Session with Dr. Farid"
"A very useful contribution to the current mise en scene." - Daniel Feinberg, M.D. (Ret.), Diplomate, American Board of Psychiatry & Neurology
"Some books reward you with a deeper understanding of the world and of the people who threaten that world. Tyrannical Minds is one of them." - Charles C. Ouimet, Ph.D., Emeritus Professor, and Faculty Scholar in Neuroscience, The Florida State University College of Medicine
Fictional characters from books and movies often display an impressive and wide range of psychological attributes, both positive and negative. This book examines the psychological attributes and motivations of 100 fascinating characters, including examples of both accurate and misleading depictions of psychological traits and conditions.
"...an informed, masterful account of the theory, research, controversies, and issues surrounding the construct of psychopathy . . . His balanced and scientifically sound coverage of the literature and issues are admirable and refreshing. Readers not familiar with the technology and procedures of neuroscience will appreciate the way in which Haycock makes the science understandable, interesting, and relevant. Highly recommended." -- Robert D. Hare, Ph.D., author of Without Conscience: The Disturbing World of the Psychopaths Among Us and developer of the the Psychopathy Checklist-Revised.
More and more people are being diagnosed with bipolar disorder, which affects 2.6 percent of all American adults. This diagnosis can be scary for patients and their loved ones, but new medications, therapies, and lifestyle changes have transformed treatment and benefited patients. With this health guide, you'll find authoritative, reassuring advice.
Profs & Pints Online Presentation: Fictional Figures on the Couch
June 4, 2021 at 7:00pm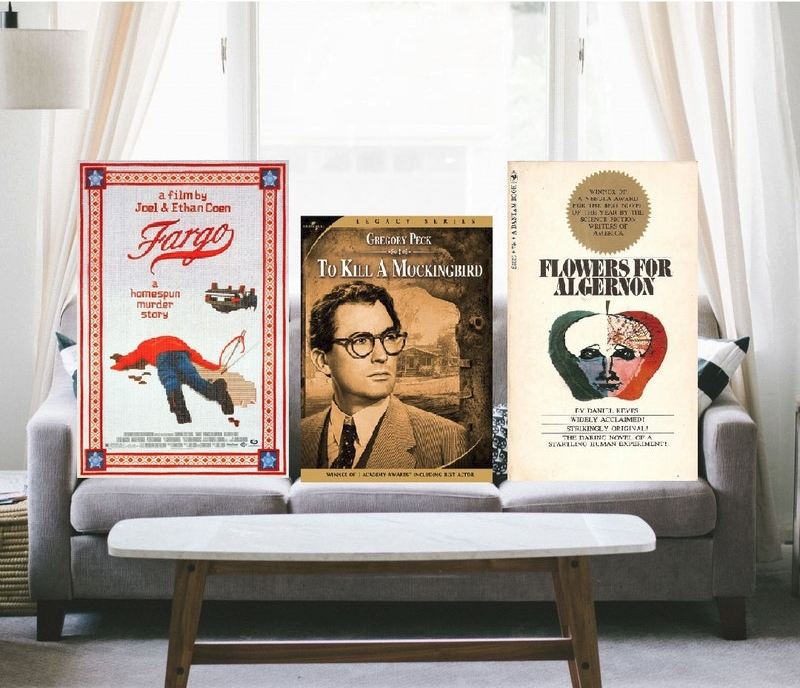 Lucid Interview: Dean A. Haycock
Writing about tyrannical minds and authoritarian personalities